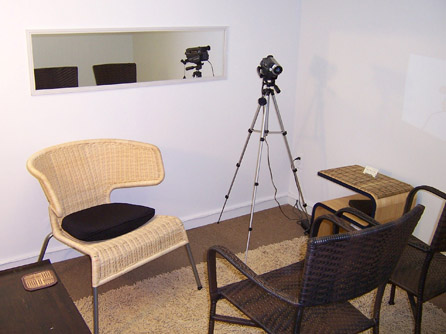 When you walk into my therapeutic training room, the first thing you will notice is that it is not a typical office.  I have mirrors in my therapeutic training room so that my clients can watch their body language and see their eye contact.  I have inspirational poems hung on my walls to motivate my clients and help them feel comfortable.
I provide various means for my clients to observe themselves.  I record many of my clients' sessions with a camcorder so they can watch themselves objectively.  I lend my clients voice recorders so they can record and analyze real life social situations.
I teach my clients to observe themselves in mirrors to understand how they come across to others, and how to improve the way they present themselves.  Occasionally, I also show my clients videos with the volume turned down to teach them to interpret human behavior without relying on the words being spoken.  These are some of the tools that I pull out of my toolbox.