Improved Speaking
One of my clients was a gentleman who had a way of speaking and interacting that was very monotone and robotic.  I realized that I needed to help him loosen up his body.  We worked in front of the mirror where he would look at me, I would move my body around, and they he would practice moving his body.  When we would go into public, I would say, "Do the dance."  Then his voice would become resonant when he spoke to someone, instead of it being in a monotone.

Understanding Social Hierarchy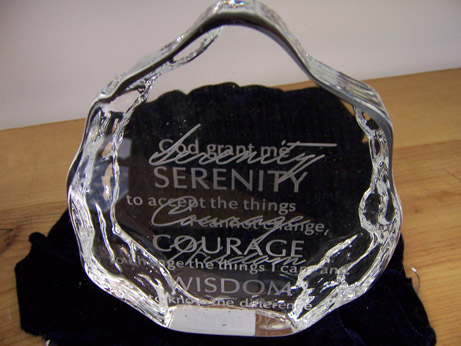 I worked with a young man who was being taunted and bullied in high school.  He dressed impeccably, he was athletic, he seemed all around like the perfect high schooler, but something was going wrong, and at first I couldn't figure out what it was.  I tend to work with obvious issues like problems with hygiene and communication skills, and this issue wasn't obvious.
I watched the movie, "Mean Girls," and I realized that this was what was going on with him.  He didn't realize that he was breaking certain unwritten social rules within the high school hierarchy.  He would sit with the popular crowd at lunch time, not meaning anything by it, and didn't realize that he was stepping on a social landmine.  At the high school, the quirky kids could hang out with each other, but it wasn't okay for them to jump ranks to hang out with the popular kids.
There are strict social rules in high school, and it can be very challenging for someone on the spectrum to learn these rules.  I worked with him on learning these unwritten social rules, and little by little he came to understand how to navigate the social hierarchy of his school.

Improved Hygiene
I worked with a gentleman who didn't know to bathe regularly.  I said to him, "One of the first things about interrelating in the social world is that before you even get into a conversation, people have to want to approach you.  If you look disheveled or if your hygiene isn't within the accepted norm, it is likely that no matter how great you can be in a conversation, people aren't going to want to talk with you."
I then gave him some homework.  I said, "Now that you are sensitized to this issue, I want you to go to four public places and let your nose do the testing."  He had a lot of sensory issues, that made fitting in more challenging.  These sensory issues are real, but they need to be dealt with in a way that will enable the individual to fit in.  I worked with him to find clothing and bath products that were comfortable to use, and he reported that people were much more willing to engage him in conversation after that.

Improved Self-Esteem
I worked with a client on how to talk on the telephone.  He was very succinct on the phone, saying, "Yeah.  Uh-huh.  Okay.  Bye."  I told him, "You need to give them more."  I wrote the word, "More," on a post-it note and stuck it to his phone to remind him.  He would look at the note, and instead of saying, "Okay," he would say, "I like that idea."  At this point, his tone was still robotic, but at least he was expressing himself.  Then we started to work on his tone.  We would practice saying the words loudly, and saying the words softly, and then saying the words in a whisper.  So little by little, we put all the pieces together, and he's doing great now.  He feels good about himself.  When we see each other walking down the street, he says, "Hi, Wendy," and he has this big smile on his face.  When I see him, I think to myself, "He couldn't have done that before he started the coaching."  He feels like he's entered the world that he's been wanting to be part of, and that he's been accepted.